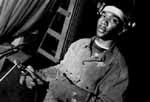 I am a participatory photographer, socially engaged. I mean, I photograph what I do and try to do what engages deeply with social issues. My central purpose is to help energize us all to face the truth of history, and work to change its legacy--to overcome racism, extreme nationalism, violence and despair, and to generate hope, strength, resilience and build the spirit strong and steady.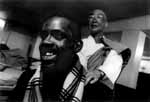 I am attempting to deepen my inner work on racism and the spirit by walking with a Buddhist and African-American-led pilgrimage retracing the historic route of slavery. Since being raised in Chicago during the 1940s and l950s, I have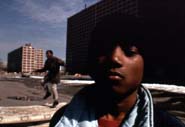 been searching for a way to more directly engage with this nation's legacy of slavery. Walking through some of the eastern and southern regions of the U.S. where slavery and reconstruction have been so generative--and where racism continues in sometimes virulent forms--helps me struggle against my own racism and find ways to help others overcome theirs. The objective: cracking through denial, comprehending the system of racism, ending it. The objective: living in the spirit that is based on respect and love.